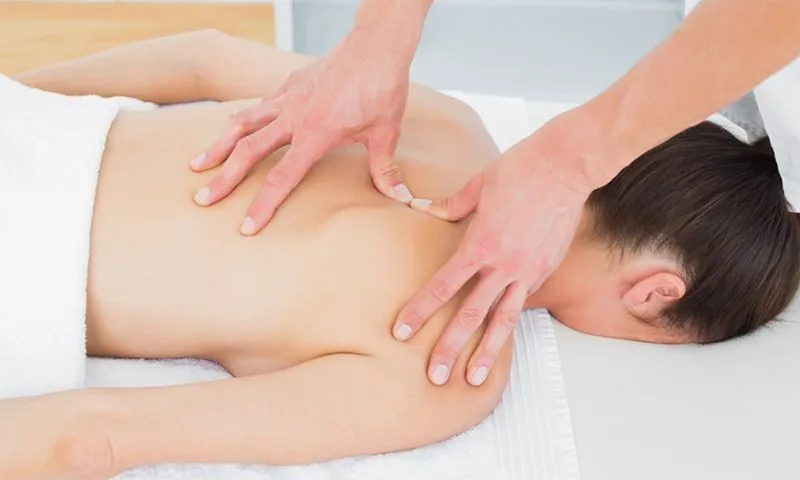 Massage Therapy is now available at Skyline Chiropractic in Burnsville MN

Types, Methods and Techniques of Massage:
Swedish Massage:

Foundational body work that involves five different rhythmical and flowing strokes with the goal of creating a deep state of relaxation. *Great introductory massage, gentle technique- most commonly requested.
Sports Massage:
Specifically using techniques with athletes and those recovering from sports injuries. *Movement based/Range of Motion-intermediate pressure technique.
Deep Tissue and Trigger Point Therapy:
Static pressure applied by therapist using her thumb or elbow with the intent to release trigger points (hyperirritable areas that radiate predictable pain within muscles or fascia, the muscle covering or membrane).*Pressure slightly increased on the intensity scale.
Myofascial Release:
Stretching and manipulation that is held specifically in areas of the body where restriction or tightness occurs such as shoulders, low back or base of spine. Usually this technique is integrated within the Swedish massage.
Acupressure:
Technique that targets specific pressure points along meridians in the body based on Traditional Chinese Medicine. This technique is integrated within a Swedish massage.
Geriatrics:
This body work makes accommodations for the aging client. This modified Swedish massage takes into account greater comfort and positioning of the client, and provides therapy specifically adapted to muscular and circulatory changes in the older patient.
---
Massage Rates:
90 minute massage $135.00
Schedule a Massage